GigBot + The Denver Post Photo Assignment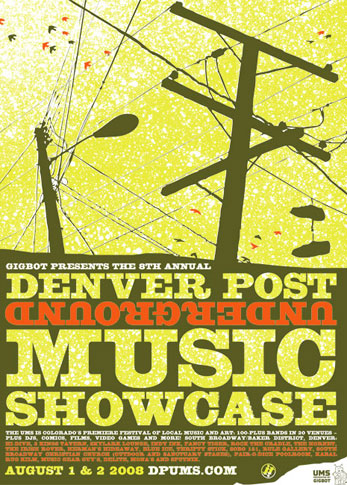 July 31, 2008 - Aug 3, 2008

I was invited by the owners of GigBot.net to fly to Denver and complete a photography assignment for them. The guys at GigBot were working in conjunction with The Denver Post to promote The Underground Music Showcase in downtown Denver on Aug 2nd and 3rd. I was asked to make portraits of people on the street during this event for marketing and promotional purposes.

Click here to see select photos from this shoot.
Click here to see the photos from this shoot on GigBot's site.
Read more about this festival.