OUMS travels to Chicago - April 7-10, 2011
Every year in the fall OUMS travels to New York to visit multimedia firms. This year the group decided to add a spring trip to Chicago to their list of activities.

On this trip we stopped by multimedia shops such as Fuzzy Math, Domani Studios and The Royal Order of Experience Design (an Ogilvy Company).

Our entire group stayed at the historic Burnahm boutique hotel which was centrally located downtown, near The Loop.

Click here to download the complete itinerary of our trip in .pdf format.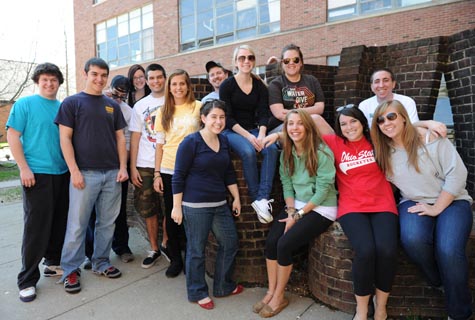 We had 5 drivers. We piled into our cars and left Athens on Thursday at noon.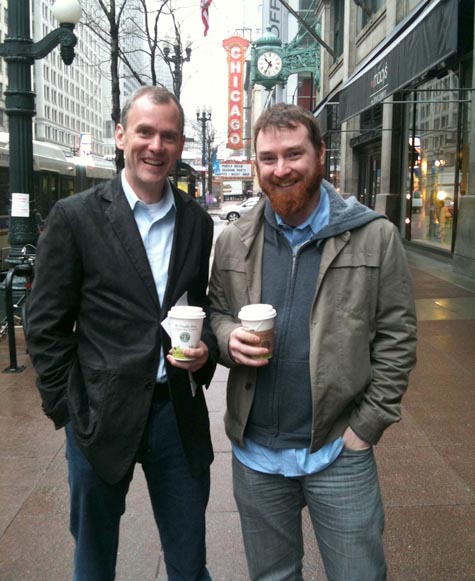 When we got there we called Ryan Wilson, a VisCom alumn from 2001. Ryan was kind enough to be our fixer for the weekend.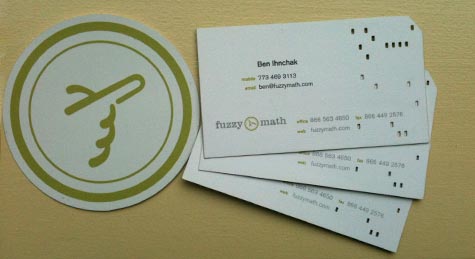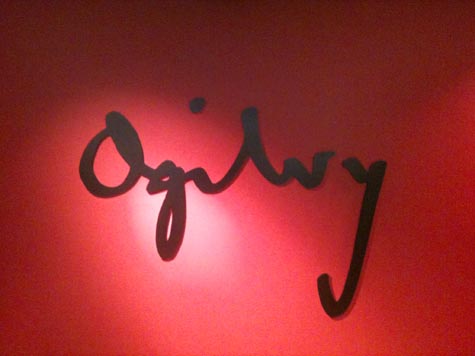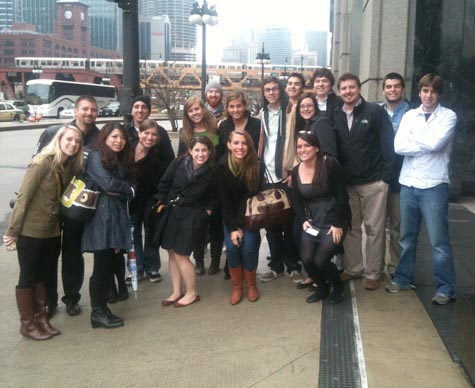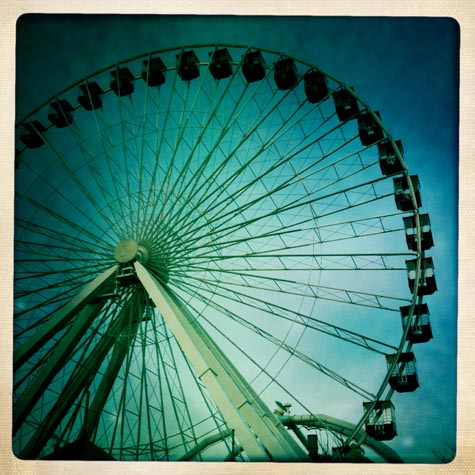 After the tours of the firms on Friday, we spent Saturday exploring Chicago. The entire group stuck together and visited Millennium Park and the Navy Pier.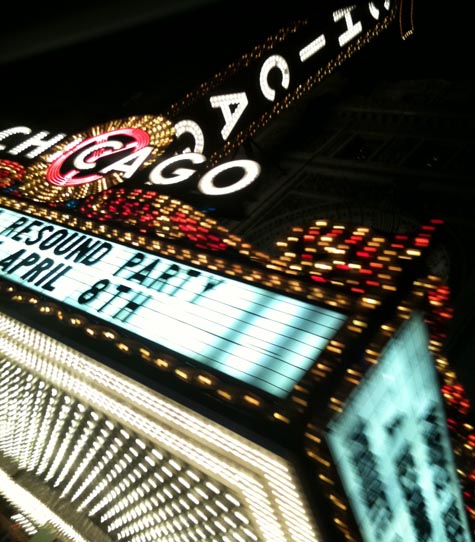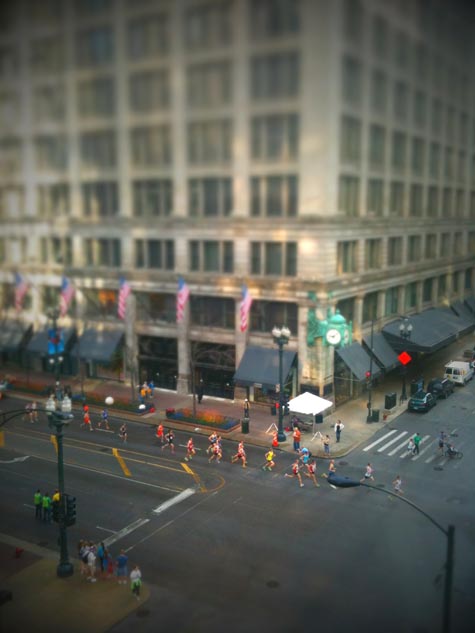 When we were ready to leave on Sunday morning we were delayed a bit as we waited for 40,000 marathon runners to pass our hotel.