Quilt National Show Catalog, 2017
I spent several days in the photo studio with Gary Kirksey and Larry Hamel-Lambert photographing more than 80 quilts that were accepted into
The Dairy Barn Arts Center's annual Quilt National Show.

This show is an international exhibition that opens in Athens Ohio and travels to various galleries around the world.

After taking these photos, we spent hours retouching each image and getting them press ready. These photographs were used in the printed show catalog, as well as on all promotional materials. The show catalog is sold in the galleries that host the traveling show

Below are some samples of this work.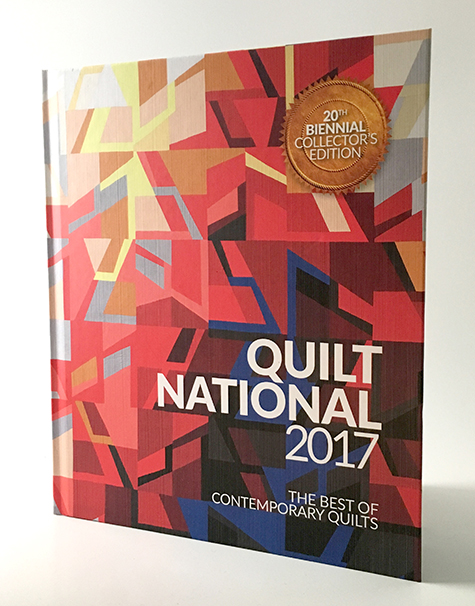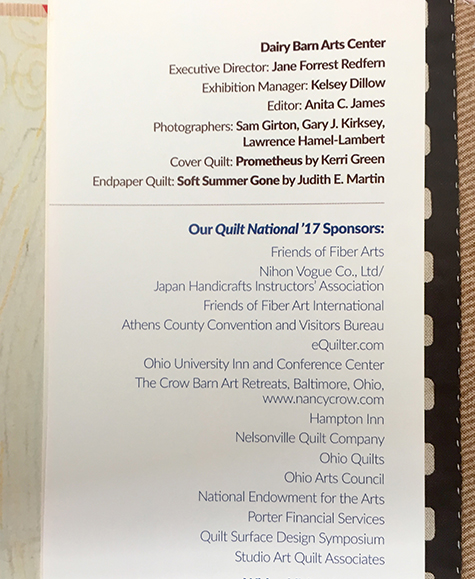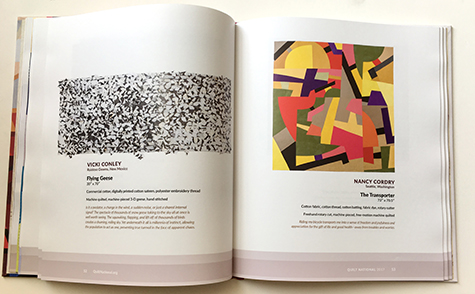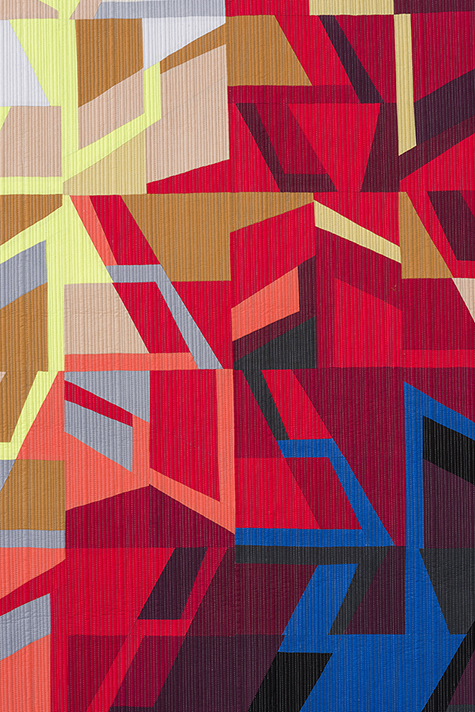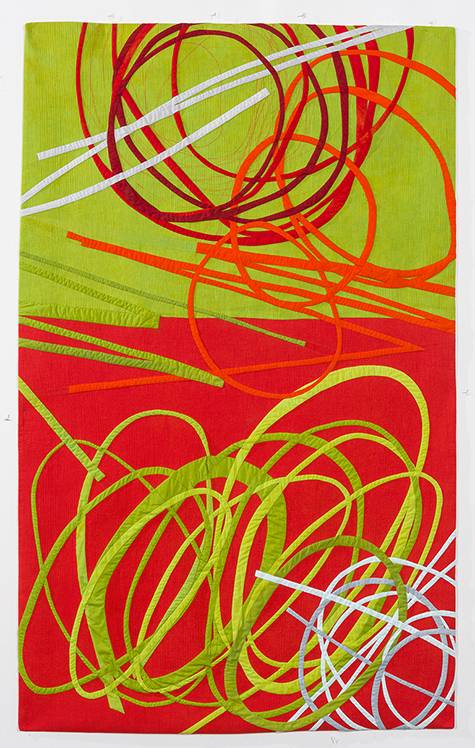 Some of the quilts were more than 70 inches in size.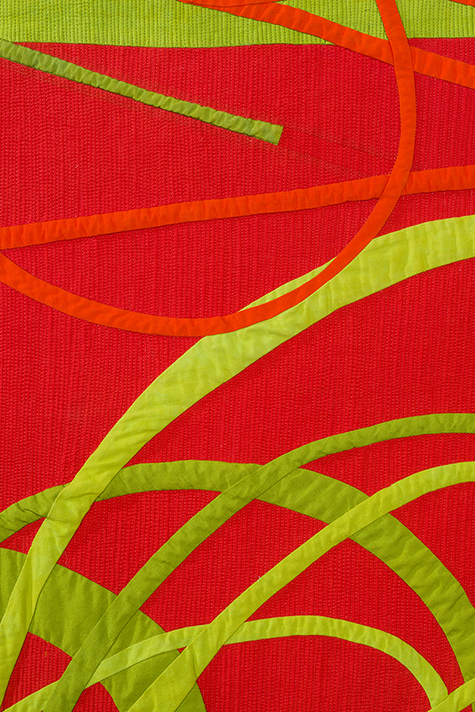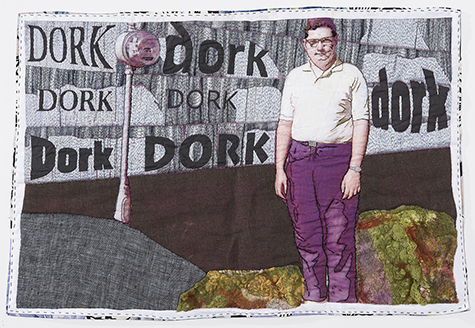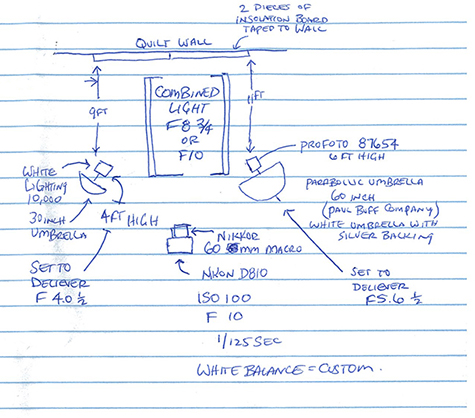 It's helpful to create a lighting diagram whenever I do studio work. If I have to come back and shoot more photos, I know exactly how to set things up for consistency.