Rental Houses
I have a couple of rental houses in Athens. I purchased these places mainly to keep the neighborhood quiet and to have a place for my parents to live as they get older. Below you can see a photo of me with Jay, my tenant. He is the ideal tenant and a great neighbor to have around . . .and he is very quiet.
Click here to view a 360 degree panorama of the inside of this house.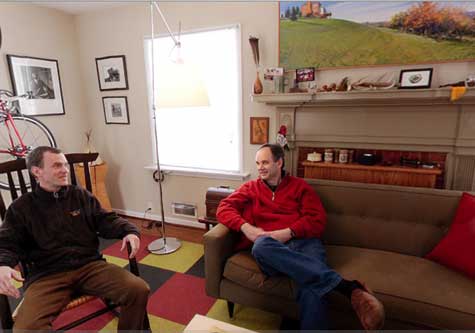 Photo and 360 work was done by Zach Wise.