My Personal Journal
Friday, July 23, 2010 -

Today, Erin Roberts of the College of Communication wrote a news story about our trip. It is a great summary of what we have been doing in Leipzig over the past 6 weeks.
Click here to read an article posted on The College of Communication web site.
If the above link is not working, click here to read a screen caputure of this story.

Wednesday, July 14, 2010 -

Our group took a day trip to Weimar, where we learned more of Goethe and Schiller, as well as other aspects of Germany's rich cultual history. We saw traces of the rulers from over the years, who felt this was an important town to hold control of.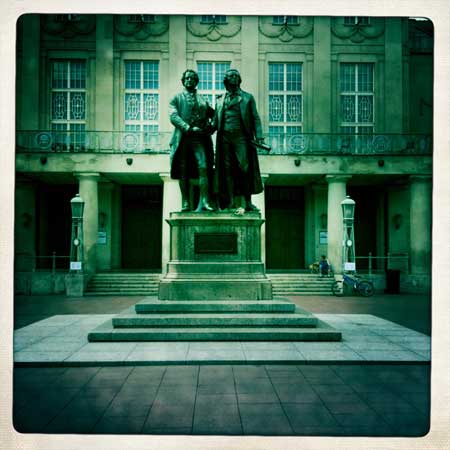 After our tour of the town we made our way about 10 minutes outside of Weimar to Buchenwald concentration camp. Over the past few years of my life I have been exposed to many many examples of how people can be diabolical, and then have a justifcation for this behavior. Buchenwald is simply one more example in this collection.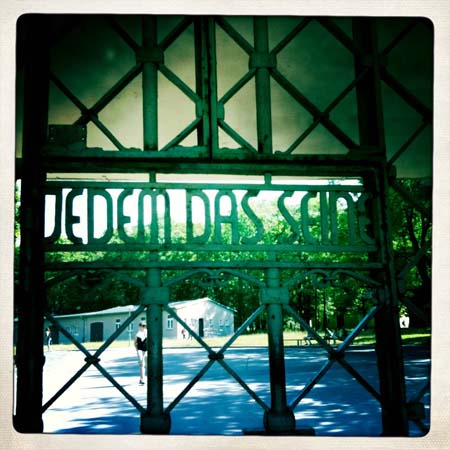 I walked the path from the rail yard to the camp's main gate. It was helpful to have studied accounts from some who had survived. These stories become more tangible after sharing the same space. For so many who entered the gate which reads "to each his own" from the inside, there was no justice, no lawfulness or fairness.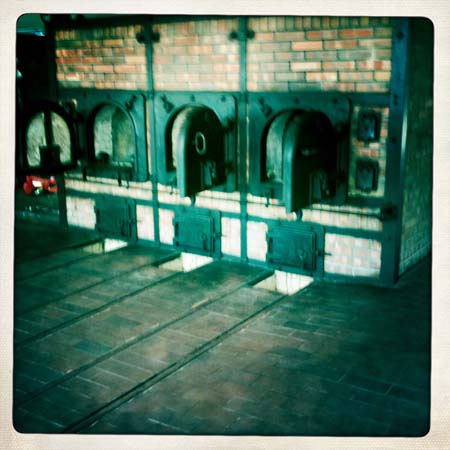 July 9,10,11, 2010 -

This weekend a few of us rented cars and headed out on the autobahn. Brandon and his wife Colleen, Holly and I rented a BMW 730d and went to check out places such as the former Nazi Rally Grounds in Nurenberg, Munich, the Eagle's Nest on the border of Austria, and the small city of Regensburg, which was untouched by the war.

Here are some photos from our trip.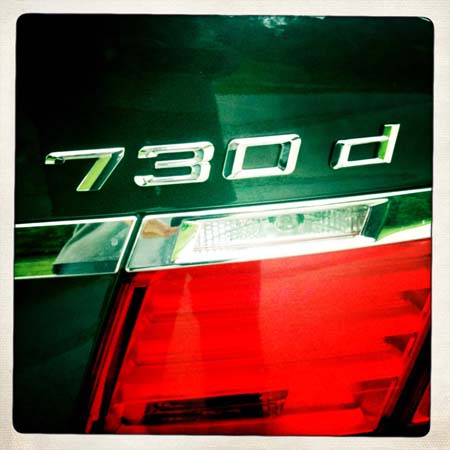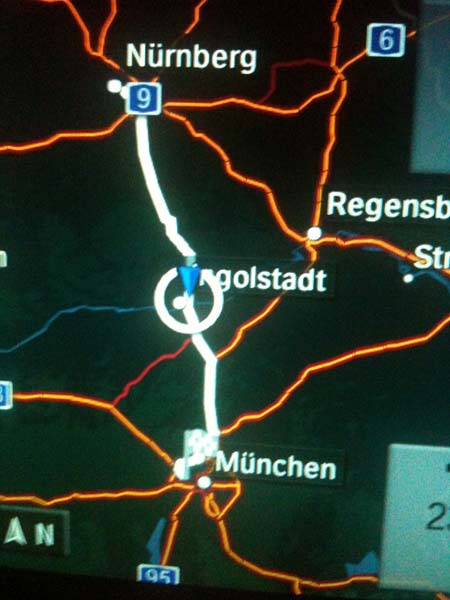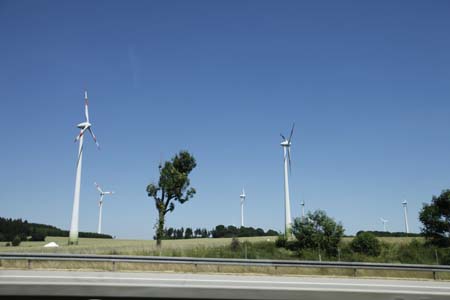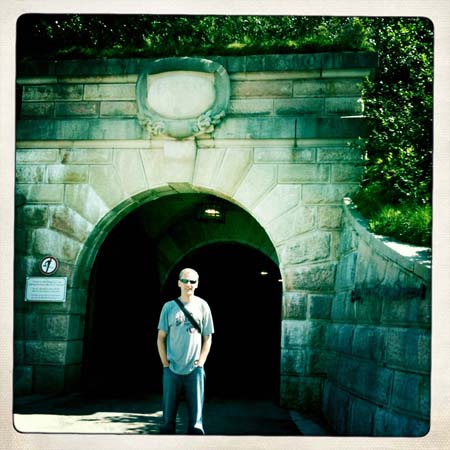 Standing at the enterance to the Eagle's Nest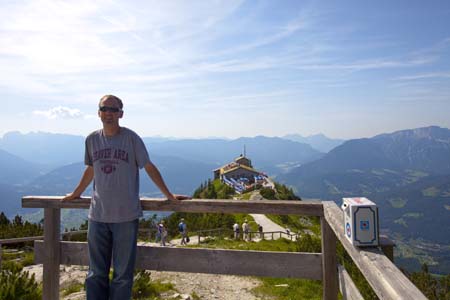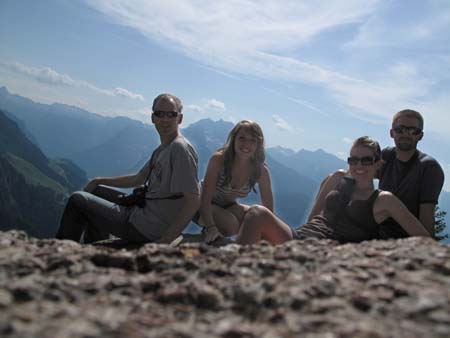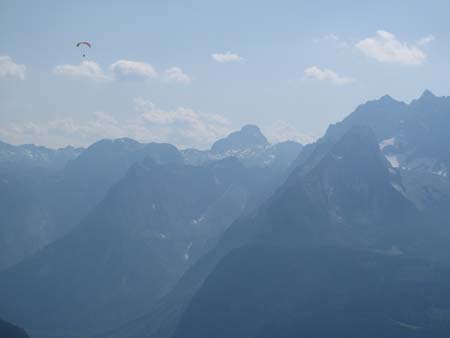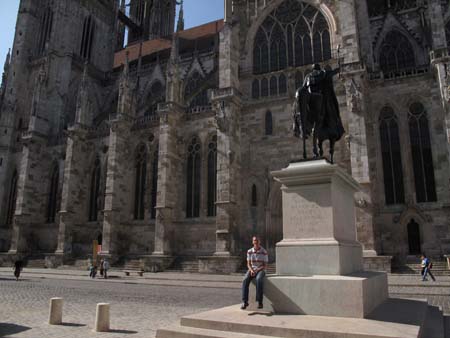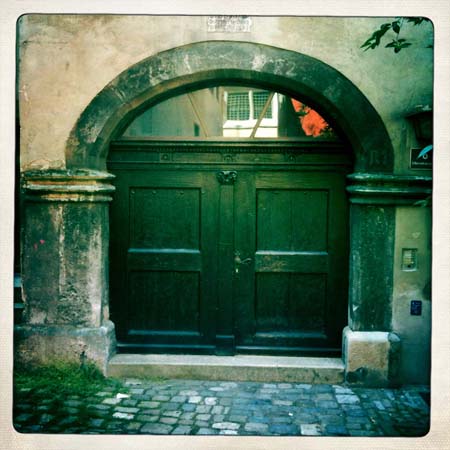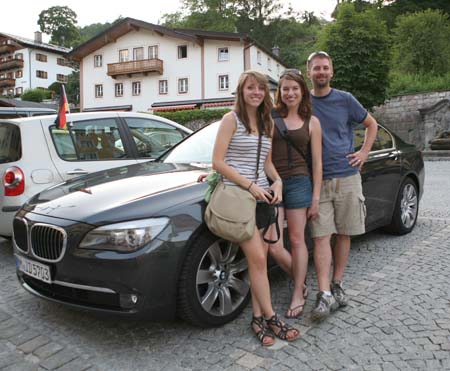 July 2,3,4, 2010 -

On the weekend of July 3rd we were in Berlin. The students gathered at Brandenburg Gate in the city center to watch Germany win the World Cup soccer game at the quarter final level.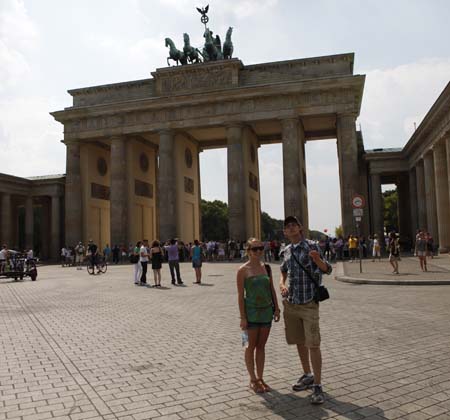 We stayed in the city and spent a few days touring places such as the
Memorial to the Murdered Jews of Europe and the Bauhaus Archive.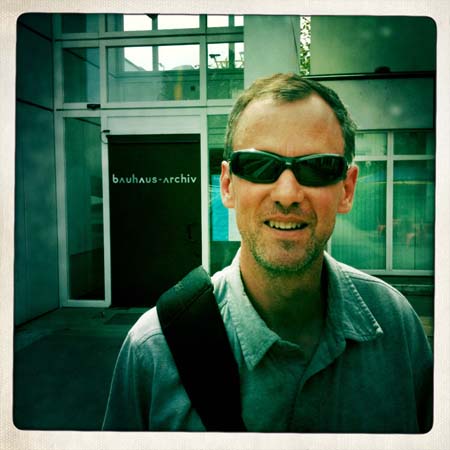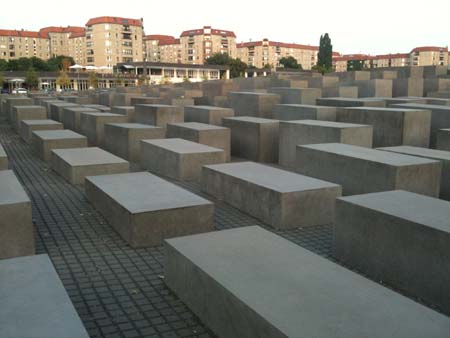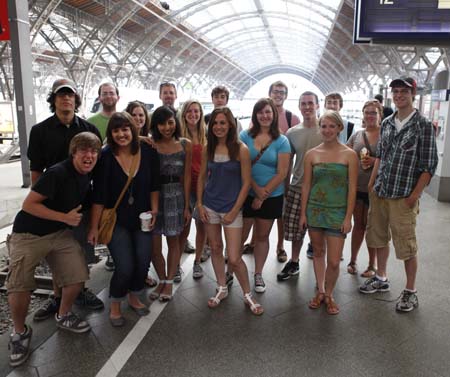 Leaving Leipzig for Berlin

Wednesday, June 30, 2010 -

Last year we studied the bombing of Hiroshima. Yesterday we visited Dresden. In 1945, these two cities were left in roughly the same condition. The difference, from my perspective, is the way the people of each city view their history. The feeling that I got while in Dresden was that the bombing is still very much in the hearts and minds of it's people. These horrors of war are still in the everyday forethought. Whereas in Hiroshima, it is over and it is a part if history from such a long time ago. Hiroshima and Toyko are cities that are modern and completely rebuilt, whereas Deseden has been rebuilt in ways to show the scars of the war.

In the past several years I have seen the results of massive bombing and the scars of conflict on many levels. What is to be learned from Hiroshima and Dresden, [for me] it is far better to put the bombing behind you and rebuild to live in modern times. I would hate to live with the history of war in my everyday thought.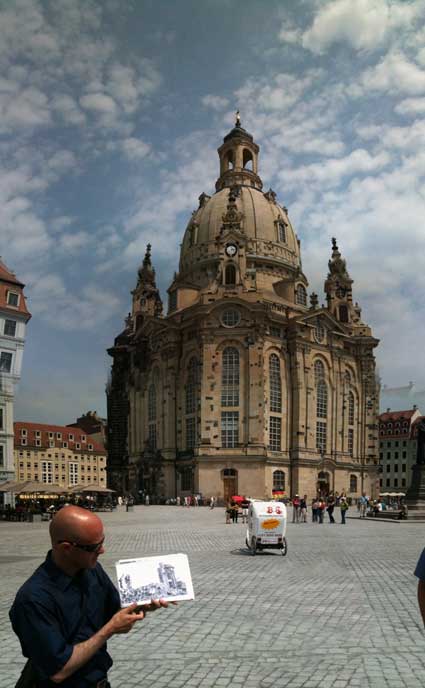 Here our guide shows a photograph of this church after the bombing in 1944.


Sunday, June 27, 2010 -

Yesterday Fredrick, Laslo and I rented a car and drove outside of Pecs about 45km. As we were leaving town we stopped to put fuel in the car and paid roughly $9 USD per gallon.

We headed to a small village where one of Laslo's former students is putting on a film festival. Film makers from all over Europe are headed to this small town to make short films within 7 days. When we arrived we were welcomed by Laslo's former student and some of his friends. We shared a meal with people from Romania, Belgium, Hungary and we represented the U.S.. During this meal I learned enough about European broadcast history and political history to earn a degree in the topic. I love the way conversations that surround meals are so rich.

After supper we went across the street to what looks like an old barn. As we climbed the stairs, the top floor was perpared for the art opening for the evening. The work of 3 artists filled the room. In the back, the band set up around some basic display cases filled with ancient roman artifacts. Spear heads from 400BC and roman coins from 300AD. It seemed strange to me that this space was not protected or locked in in any way.

This morning we got up and had coffee with Laslo and our Belgium friend Robert, before driving back to Pecs. Once we were back in Pecs, we got cleaned up and headed to lunch with a large group of people from the Ohio Univesity College of Business. We joined them again in the evening for a dinner party to honor the 20th year that the College of Business has been working with the University of Pecs. Our conversations were about possibly setting up a relationship between the College of Communication and The University of Pecs.

Thursday, June 24, 2010 -

Today Fredrick and I flew from Leipzig to Munich, and then Munich to Budapest.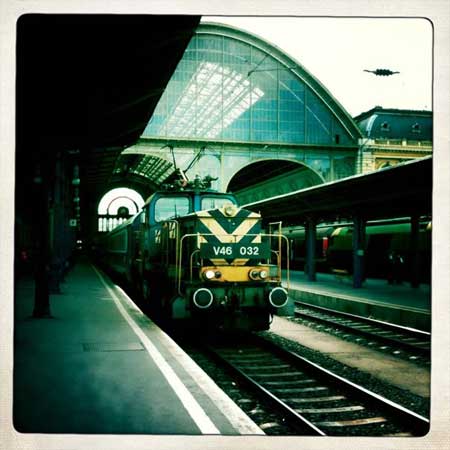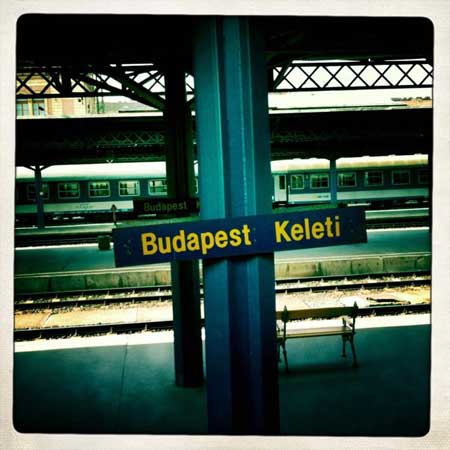 Once we landed in Budapest, we boarded a train (see photos above) for Pecs. It was a 3 hour ride through the old Eastern Bloc. I made the comment to Fredrick that looking out of the window was sort of like watching an art film, with the birds keeping pace with our train window, the lush green fields passing. We would slow down for the villages that looked like something from the years gone by. My son Emmett would have loved this ride as everything looked like it was from Thomas the Tank Engine.

Wednesday, June 23, 2010 -

This morning was our usual German language class from 9am until noon. After lunch we reviewed the first video projects that were due today. Five teams shared their work. Each project was a 5 minute video overview of Leipzig. The purpose of this project was to get everyone familiar with Leipzig, their group, as well as the tools and techiques that we will be using to complete the final projects. Everyone did a great job today.

After our critiques, we headed into town to tour the contemporary history museum. During our guided tour we learned about the history of East Germany from the end of World War II until the fall of the Berlin wall in 1989.

Here Alex and Kristen are in their soccor jerseys to show support for the German team which ended up winning tonight.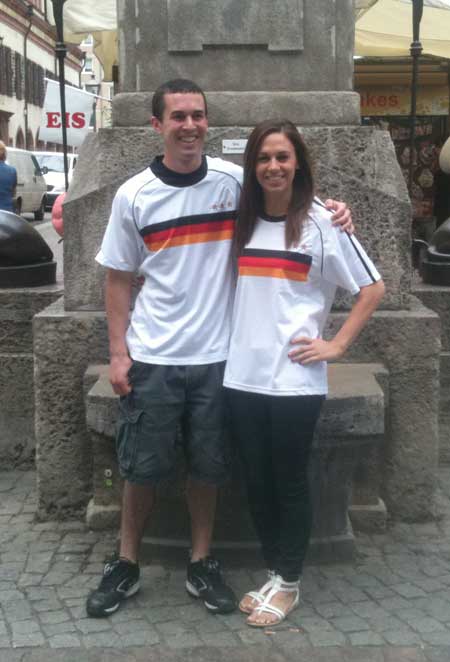 Tonight Fredrick and went out for some food around 8pm. The streets were empty and the cafes were full. As we walked by, it was almost silent as everyone watched the soccer match. We found an open seat where we could watch the game. When Germany scored their only goal it was marvelous to be in the middle of this energy. Soccor here can in no way compare to football in the US. I noted to Fredrick, when the game was over. . . as everyone was leaving, no one was drunk. It seems that no one watches these games in their own home. Instead they to go out to cafes to watch.

Tomorrow Fredrick and I will be leaving for Hungary for 4 days. Brandon and Susan will be in Leipzig working with our group.

Sunday, June 20, 2010 -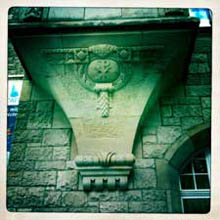 In class on Thursday, Brandon and I did not have time to introduce the Blog to our group. On Tuesday we will provide directions on posting to the blog. Shortly thereafter, our blog should be filled with updates and photos.

This morning while Fredrick and I were walking to brunch we ran into Heather and Annette. They looked very European as they were on the bikes they recently purchased second hand. They had just attended Sunday mass at St.Thomas Cathedral. This is the church that Bach attended while living in Leipzig.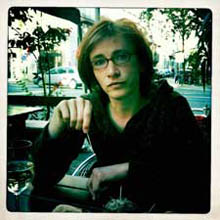 Last night I meet Susan and went to see "Fanz 89/09".
It was in a small experimental theater. The play was about the people who were in their early teens in 1989, when the wall came down. It was about how this impacted their lives and turned them upside down in many regards. The play was set to music by the band "Boehse Onkelz."

As I have been out photographing the city, I have seen many people from our group. Everyone seems to be spending time working on the first assignment. Everyone has been sharing great stories. I look forward to when these stories are shared on the blog with everyone back home.

Thursday, June 17, 2010 -

9:30am - noon -- Fredrick will talk about "The Art of the Interview"

1:30pm - 4:30pm -- Brandon and Sam will help the group better understand the technical tools that we will be working with, and prepare everyone to begin the first project.

Wednesday, June 16, 2010 -

9:00am - 12:00 noon -- ML250 - German language training. To be held at the Wintergarten classroom on Strasse des 18. Oktober.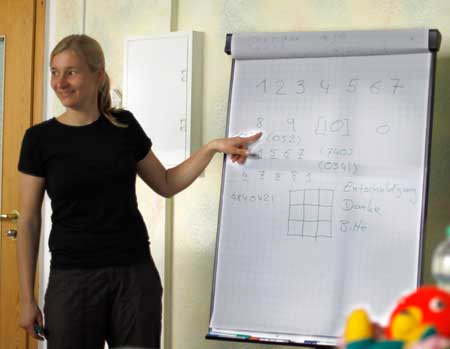 1:30am - 3:30 noon -- Orientation class with Fredrick, Brandon and Sam. We will meet the graduate students from Leipzig that will be working with us, as well as be introduced to the first assignment.

3:30pm - 6:00pm -- Historical bus tour of Leipzig. Below is a photo of Susan guiding our tour of the city.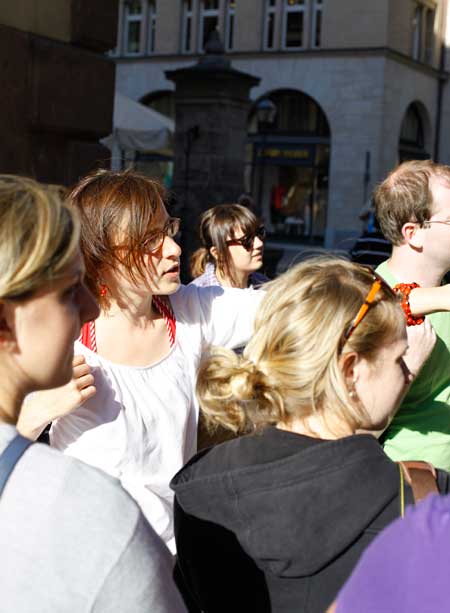 After our tour, a few of us found a nice outdoor cafe on a cobblestone street, squeezed between two rows of building built in the 1700s.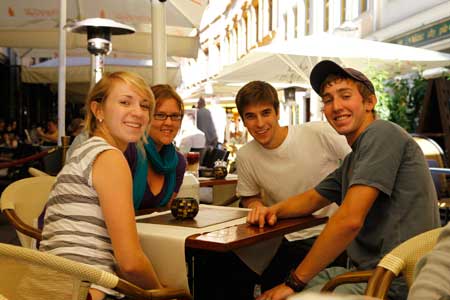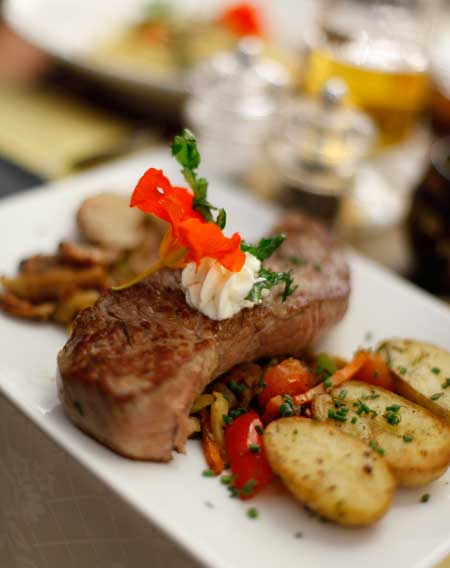 Tuesday, June 15, 2010 -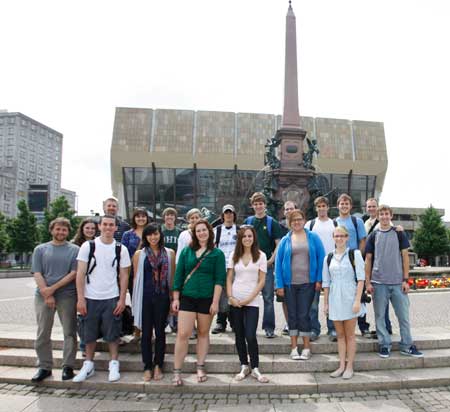 10:00am - 12:00 noon -- Welcome breakfast and orientation meeting. To be held at the Wintergarten classroom on Strasse des 18. Oktober.

12:00 noon - 3pm -- Walking tour of Leipzig as well as important university locations.
Our tour was cut a bit short because of a disturbance in the city. Our hosts changed our plans to make sure everyone in our group would be safe.

5:45pm -- Meet at the Leipzig main train station to spend the evening at Susan Baumgartl's house (Leipzig program coordinator). Many thanks to Susan for having us out to her house for a great meal.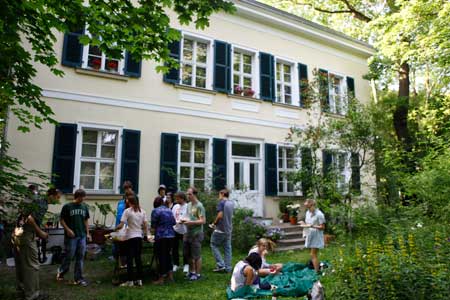 Everyone in our group has their cell phone now and all the numbers seem to be working. The contact list (linked below) has been updated to include these numbers. If you are following us from the USA, please only call these German cell phone numbers in case of an emergency, as the calls are almost $5 USD per minute.

Most people don't have an internet connection in the dorms yet. We hope to change that situation soon. When the internet connection is set up in the dorms, communciation through Skype and email will be much more frequent. We have all noticed that because there is no access to facebook, we have been spending more time exploring the city and meeting the local people.

Monday, June 14, 2010, 8am -

Today, the last people on our trip will arrive. Right now most everyone is here and settled into the dorms. Everyone is working on meeting their roommates, getting their cell phones and internet connection working. Pretty soon the lines of communication should be opened up.

Yesterday the was sunny and cool. There was a festival of fire trucks in Leipzig when we got off of the train from the Leipzig airport. The parade of firetrucks started with equipment from around 1910 and ended with firetrucks that are used today. Many of the trucks reminded me of my son's claymation video call "Fireman Sam."

In the evening, the town was quiet and the street cafes were full, as people watched Germany beat Australia in World Cup soccer.
Blog
Our blog is now up and running.

http://www.bobcatsabroad.com/olec/
Google Map
Click here to view a Google Map of Leipzig with key points of interest for our group.
Calendar of events
We will be leaving Ohio on July 12, 2010, and returning on July 25, 2010.

Click here to view our schedule in calendar form.
[.pdf format - right-click to save]
Click here to view our schedule in list form.
Contact Information
Click here to view a .PDF of everyone's contact information.
Arrival in Leipzig
You should have received and email outlining arrival instructions. If you did not get that email, I have linked to that information here.
Click here for arrival directions.

Click here to view a .PDF of everyone's arrival/flight information.
Projects
While in Germany this summer, each student will work in a team that will produce a short video documentary. Working as an individual or as a part of a small team, each story idea will be heavily researched before we leave Ohio. Once we arrive, Fredrick will begin teaching the story telling process and Sam and Brandon will be teaching the tools, as the participants begin to build their projects.

Here is who we are looking at for inspiration.

MediaStorm.org
Bombay Flying Club
InteractiveNarratives.org


Press Coverage
Click here to read an article by The Ohio Journalist.